This data references the period ending Tuesday, 18th April.
EURUSD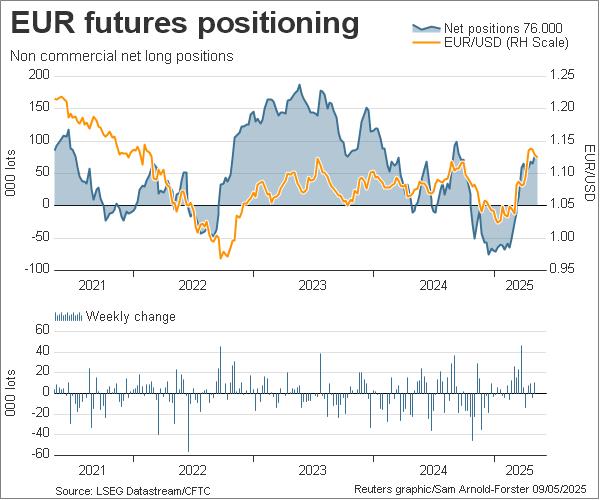 Non-Commercials increased their net short positions in the Euro last week selling further 2.6k contracts to take the total position to -22k. The resumption of selling in the Euro largely reflects elevated investor uncertainty ahead of the first round of voting in the French elections, held yesterday.
Polling results ahead of the April 23rd vote showed a narrowing of Macron's lead over Le Pen with Fillon and Melenchon both seeing increased support. Macron and Le Pen won the first round as expected with 23.8% of the vote and Le Pen coming in second with 21.3%. Le Pen and Macron will now face off in the second round, to be held on May 7th, with Macron widely expected to win, supporting EUR upside.
The ECB meet this week and markets will be keenly waiting to hear the bank's latest outlook with money markets reflecting expectations of a hike in early 2018 following last night's voting results in France.
GBPUSD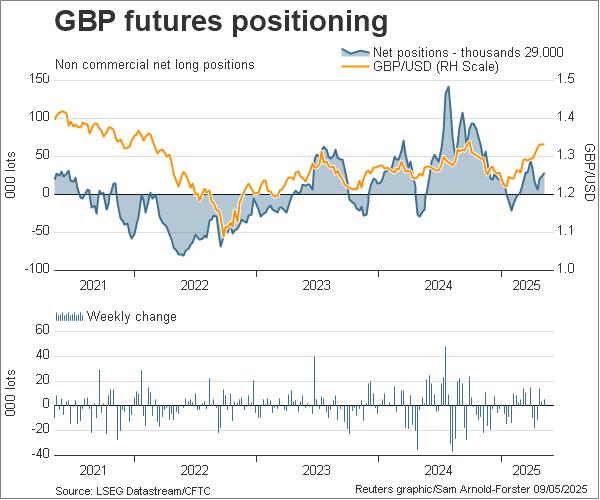 Non-Commercials reduced their net short positions in Sterling last week buying 6k contracts to take the total position to -99k contracts. GBP has been net bought for three out of the last four weeks reflecting a sharp shift in sentiment since the triggering of Article 50. GBP has been strongly bought following the shock announcement last week by UK PM May that an early election will be held on June 8th.
Markets are interpreting the move as a show of strength by the Conservatives, likely to consolidate the UK's position during Brexit negotiations. Alongside this, the continued positive economic data out of the UK is allaying fears of a downturn in response to Brexit and fuelling a covering of longer term GBP short positions. On the data front, this week traders will be watching Q1 GDP which is forecast to rise to 2.3% YoY.
USDJPY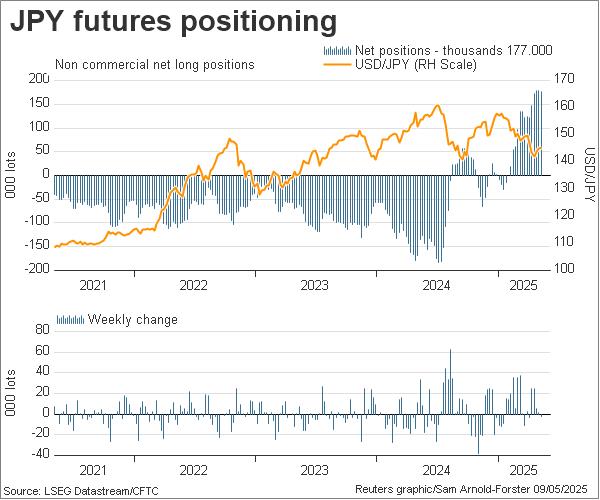 Non-Commercials reduced their net short positions in Japanese Yen last week buying 4k contracts to take the total position to -30k contracts. JPY has been steadily bought over the last month reflecting heightened risk aversion in the markets in response to rising geopolitical tensions regarding US air strikes in Syrian and the sending of warships to North Korea as well as the French elections and Brexit negotiations in Europe. The BOJ meet this week but are largely expected to maintain their outlook and keep policy unchanged.