The Weekend Walk Through
Were you prepared for this action today? At chartfreak, we have been selectively buying Miners and other commodity stocks for weeks, and discussing the bullishness in this sector, despite many articles expressing concern over it.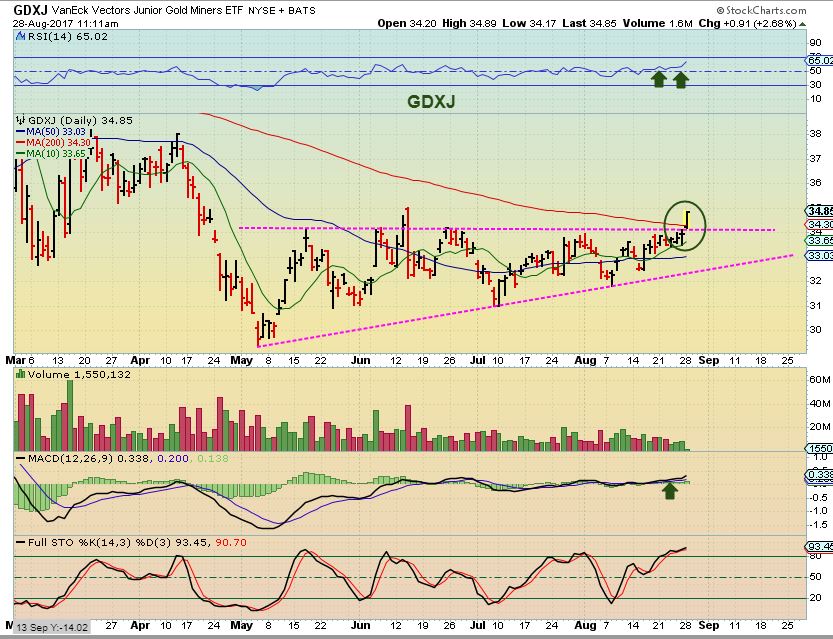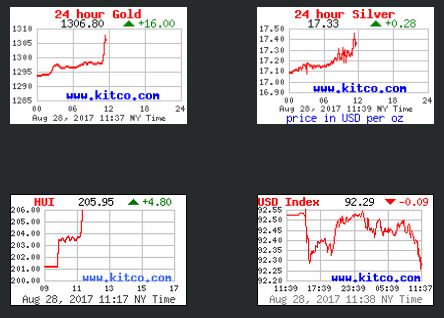 I'm opening up the weekend report, because we have been expecting this break out in Gold for weeks now. I have been posting various Miners chart set ups to show which ones were good low risk buys over the past few weeks, and my reports have been very focused on the bullish side of GOLD, SILVER , & The Miners. In addition to that, we also have been buying and trading commodity stocks like HBM, IPI, TGB, X, FCX, etc over the summer, and pretty much avoiding the General Markets as they topped out and consolidated for a bit. I was able to call THE lows in Oil in July, but the Energy sector using XLE & OIH was tricky, so I didn't enter a trade there. Set ups kept breaking down and even though the XLE did break out in late July and looked promising, it lacked strength and follow through after that break out. This was this weekends report is posted below in it's entirety, and follows up on all of those areas. IF you think that all the prior daily reports directing you to the Commodity stocks and Miners may have helped you with your trading, why not sign up for a month and try it out now? I will be closely watching this sector after today's break out. Enjoy!
Nasdaq -We still haven't dropped into our ICL, but you can see that the Nasdaq has basically gone sideways all summer. Price is where it was in May. Is this reversal ready to move price higher out of this consolidation?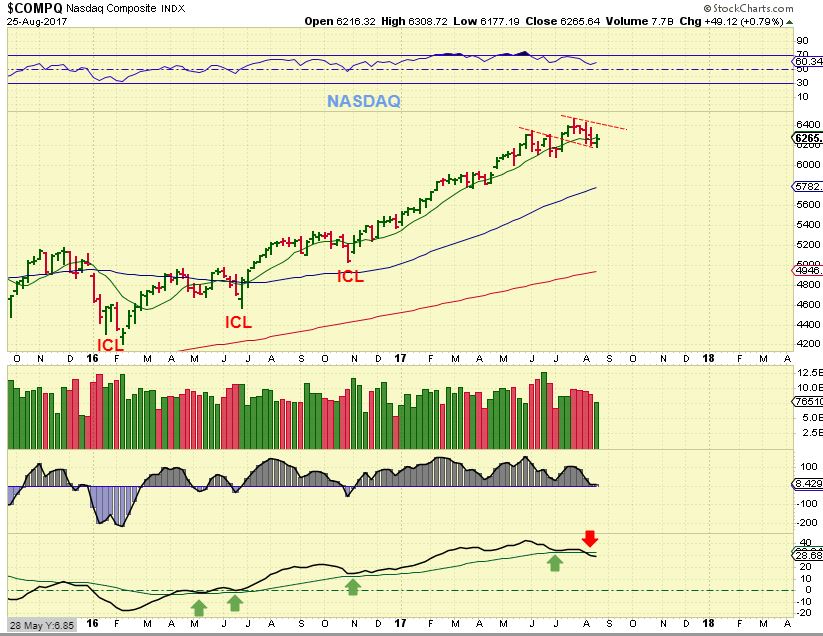 Well, we are within the timing for a DCL on the daily charts, but look at that lower indicator on the above Nasdaq chart. This sideways move has internal weakness, so the next daily cycle could roll over too, if you buy the reversal here, use a stop.
SPX – We do not have a failed daily cycle to give us a drop into an ICL, and we are overdue. As has been mentioned in the past, we are either going parabolic soon (starting a steeper incline) or this will roll over. I am about to get a cross down on the lower strength indicator, so it needs to climb immediately with this weeks reversal, or it could drop further. Again, USE STOPS if you enter.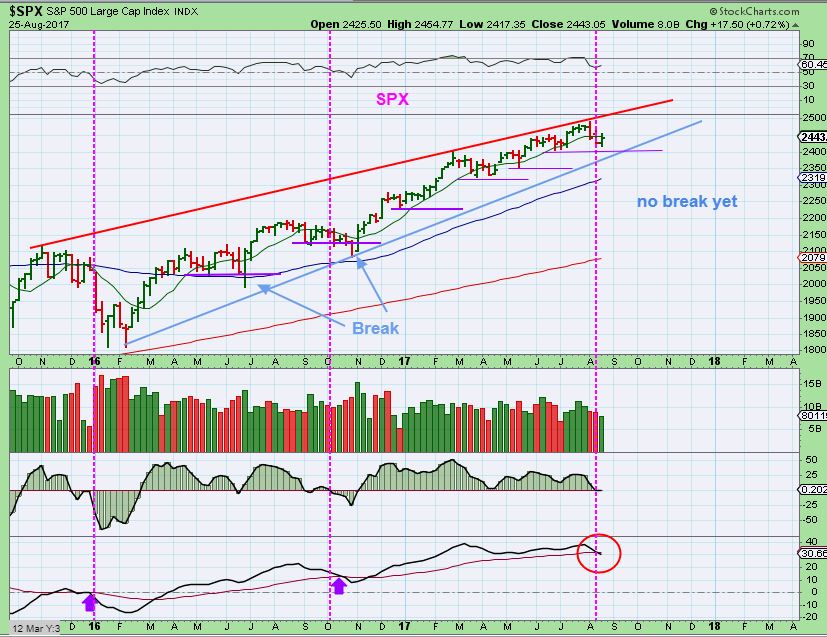 Back in July I pointed out that the dollar just seems to gather enough strength to move sideways and then drops again…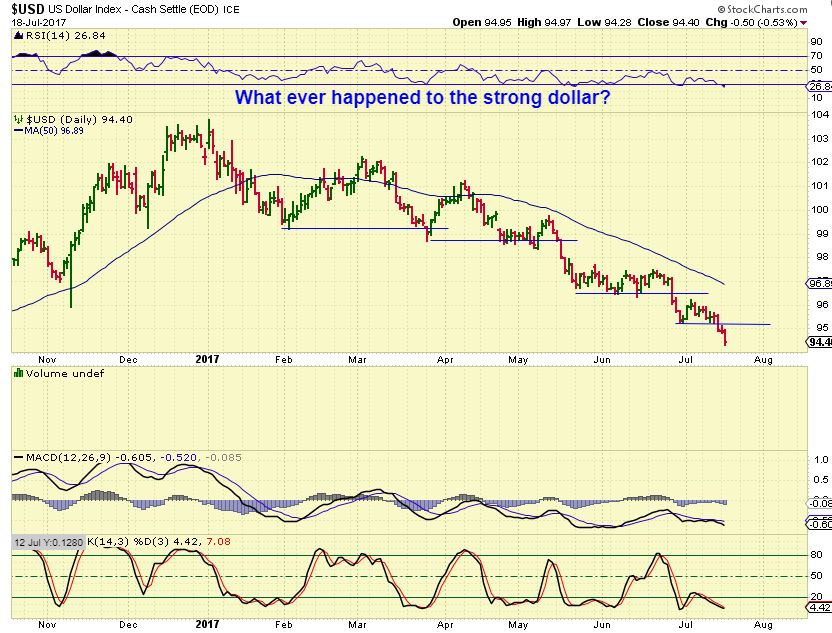 UUP – Currently that pattern hasn't changed. WE ARE DUE FOR AN ICL, so I keep that in mind, but at this point, if this drop continues, GOLD could break the 1300 mark. Please read the chart.
If you think that this type of technical analysis, cycle timing, and repo
rting could help you with your investing, why not give us a try?