Qualifying Shortage (Labor)
There isn't a day that goes by in 2017 where some study is released or anecdote is published purporting a sinister labor market development. There is a shortage of workers, we are told, often a very big one. The idea is simple enough; the media has been writing for years that the US economy was recovering, and they would very much like to either see one and be proven right (and that recent revived populism is illegitimate), or find an excuse why they weren't really wrong (so that populism can be described as indirectly illegitimate).
Today Bloomberg reports on a quarterly survey conducted and prepared by the National Association for Business Economics. Their results show, no surprise, the number of firms reporting trouble hiring workers has risen this year.
Many economists expect the jobs market to start putting pressure on wages and inflation, though that phenomenon has yet to fully materialize.
To make matters worse, for the study rather than the economy, basic economics (small "e") is just ignored in favor of "the unemployment rate can't be wrong."
"When you cannot bring in the workforce you need, it's going to affect your sales and affect your profits," Jankowski said.
Spoken like a true economist. What business in existence would let a shortage "affect your sales and affect your profits?" That's utter nonsense, for any firm that is facing such a situation would immediately correct it by paying a market-clearing wage. Unlike fantasyland Economics, there is such a thing at every level. To believe otherwise is to live in a land of regressions and unquestioned allegiance to the BLS definition of the labor force.
(Click on image to enlarge)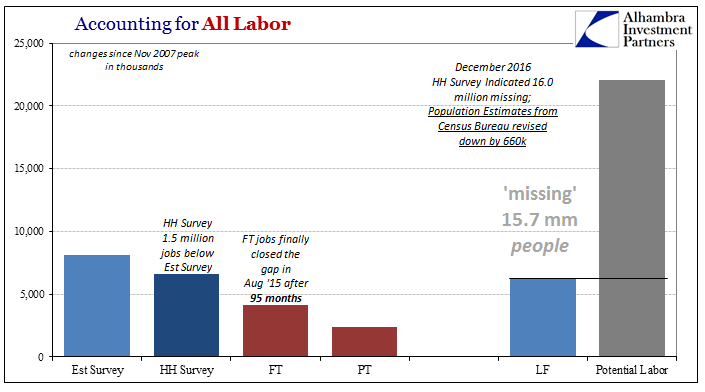 (Click on image to enlarge)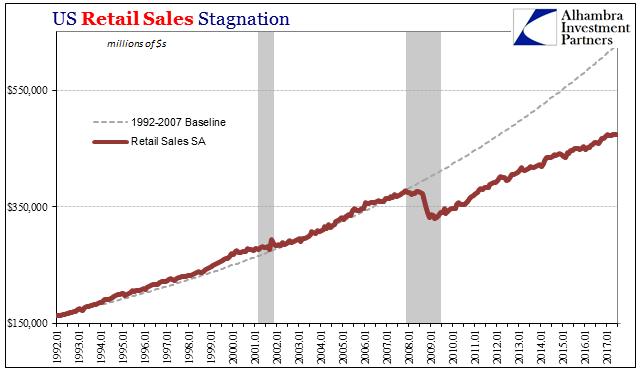 (Click on image to enlarge)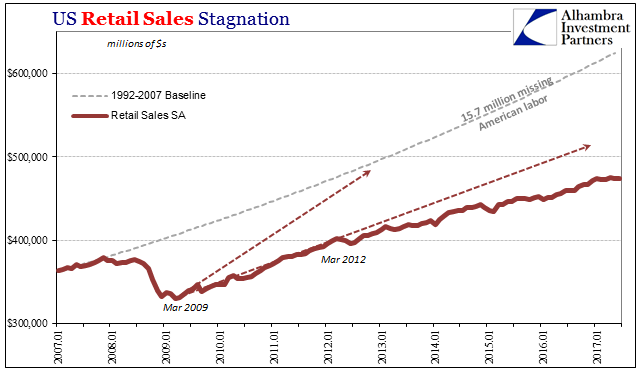 Let's assume the survey results are correct, and that firms are finding it hard to attract candidates. Coming from the other direction, it's not hard to translate what they are actually saying. In other words, the mainstream always interprets "hard to find workers" as a shortage situation, when that is only one possible interpretation. Since the price of labor over the past decade has barely risen, it isn't, can't be, the most likely one.
Disclosure: This material has been distributed fo or informational purposes only. It is the opinion of the author and should not be considered as investment advice or a recommendation of any ...
more