E

Citius Pharma: Fast Track To Success
TM editors' note: This article discusses a penny stock and/or microcap. Such stocks are easily manipulated; do your own careful due diligence.
A promising biotech not getting a lot of attention is Citius Pharma (CTXR) that targets markets where unmet needs exist and limited doctors prescribing drugs reduces the distribution risk and need to hire a major sales force that trips up most biotechs. The stock is getting some positive movement from news released on Tuesday, but Citius Pharma still trades below levels from earlier this year despite a lot of promising news this year.
The company trades at a fully diluted market cap of only $55 million after a recent uplisting to the Nasdaq and promising developments with the U.S. Food and Drug Administration (FDA). The small biotech has plenty of reasons to grab investors attention heading into years end.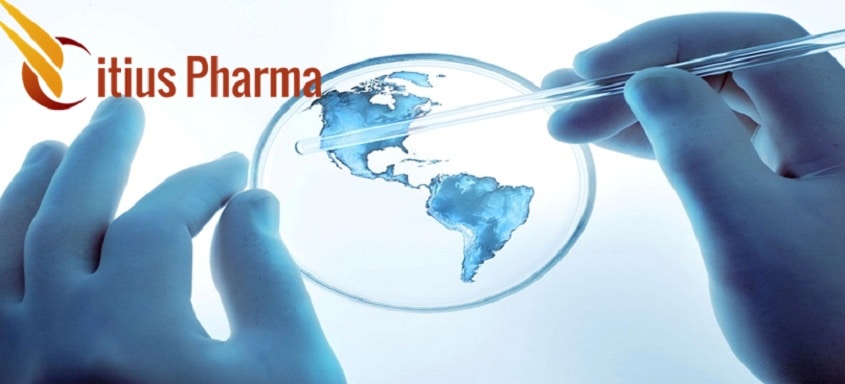 Phase 3 Trial
For investors, Citius Pharma is a multiple product story providing diversification of risk. The key to the investment story in the stock now is that the small specialty pharma company is already moving into a Phase 3 trial. The stock valuation at only $55 million suggests an early stage biotech with drugs advancing towards early Phase 2 trials and not multiple products already past that stage.
In this case, Citius Pharma started recruiting patients for Phase 3 trails for Mino-Lok a while back. Even better, the FDA recently approved the product for "Fast Track" showing the potential importance of the therapy. As most people probably know, Fast Track provides more interaction with the FDA and priority review for drugs deemed by the regulatory body as ones that treat a serious or life-threatening condition and fill an unmet medical need. Basically, a strong sign that the related company should be taken seriously.
The designation is a positive development, but no guarantee that the FDA will approve the drug. The news on Tuesday from an International study conducted at MD Anderson sister institutions highlights the potential of Mino-Lok. In a Phase 2b study of 44 patients, the product showed 95% effectiveness in the therapy achieving microbiological eradication of the central venous catheters (CVCs) as compared to 83% for the control.
Disclosure: I/we have no positions in any stocks mentioned. The information contained herein is for informational purposes only. Nothing in this article should be taken as a solicitation to ...
more