An Uptick In Brucejack Resource Estimates Bodes Well For Pretium Resources
Upward revision of gold reserves estimates at Pretium Resources' Valley of the Kings deposit, along with announcement of a management change, caught the attention of a handful of analysts who offered their takes on future development of the Brucejack mine.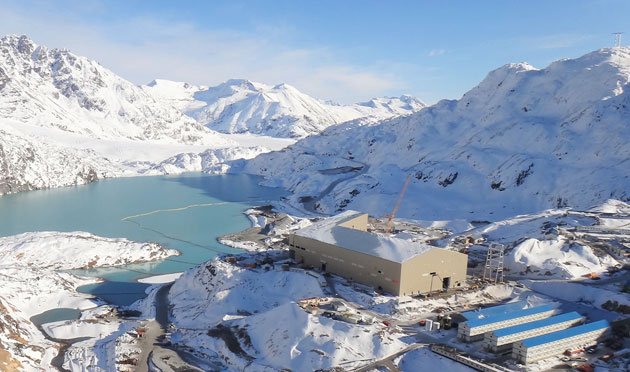 On Dec. 15, Pretium Resources Inc. (PVG) released an updated reserves estimate for its flagship Brucejack project in northern British Columbia. "Proven Mineral Reserves in the Valley of the Kings increased to 1.6 million ounces gold (3.3 million tonnes grading 14.5 grams per tonne gold), which is sufficient for the first three years of mine life. Proven and Probable Mineral Reserves in the Valley of the Kings increased to 8.1 million ounces gold (15.6 million tonnes grading 16.1 grams per tonne gold), the company reported.
Pretium also noted that it was on schedule for mill and mine commissioning in mid-2017; the company expects to begin commercial gold production in 2017.
In addition, Pretium has "realigned its senior leadership talent to support the next phase in the company's growth," installing Joseph Ovsenek as president and chief executive officer, with Robert Quartermain assuming the role of executive chair.
In a Dec. 15 research report, analyst Joe Reagor of ROTH Capital Partners wrote, "We believe the reserve updated was an anticipated positive. . . we believe the increased reserve estimate, as well as the inclusion of additional stopes into the mine plan, demonstrate the potential for the company to add ounces to the resource base over time through continued underground drilling."
With regard to the management moves, Reagor noted, "We view this transition as a logical step for the company as Mr. Ovsenek has a strong operational and management background."
Analyst Heiko Ihle, writing for Rodman & Renshaw on Dec. 16, observed, "Brucejack has been de-risked from a financial point of view, as all of the required capital necessary to reach production has been secured. Further, construction has continued to progress without major hiccups—an impressive accomplishment on management's part. Due to this, we continue to believe commissioning should occur towards the middle of 2017, with 2018 serving as the first full year of production at the large-scale high-grade gold project."